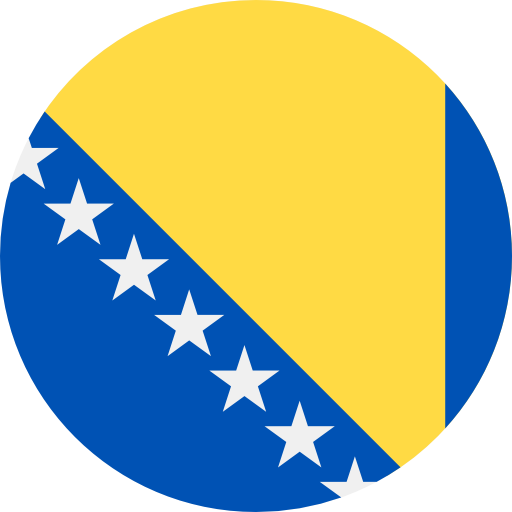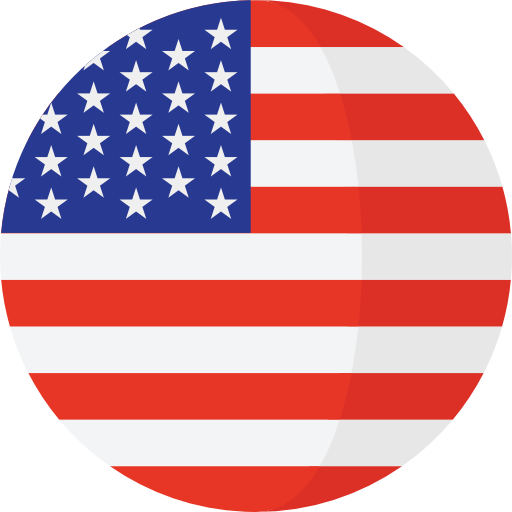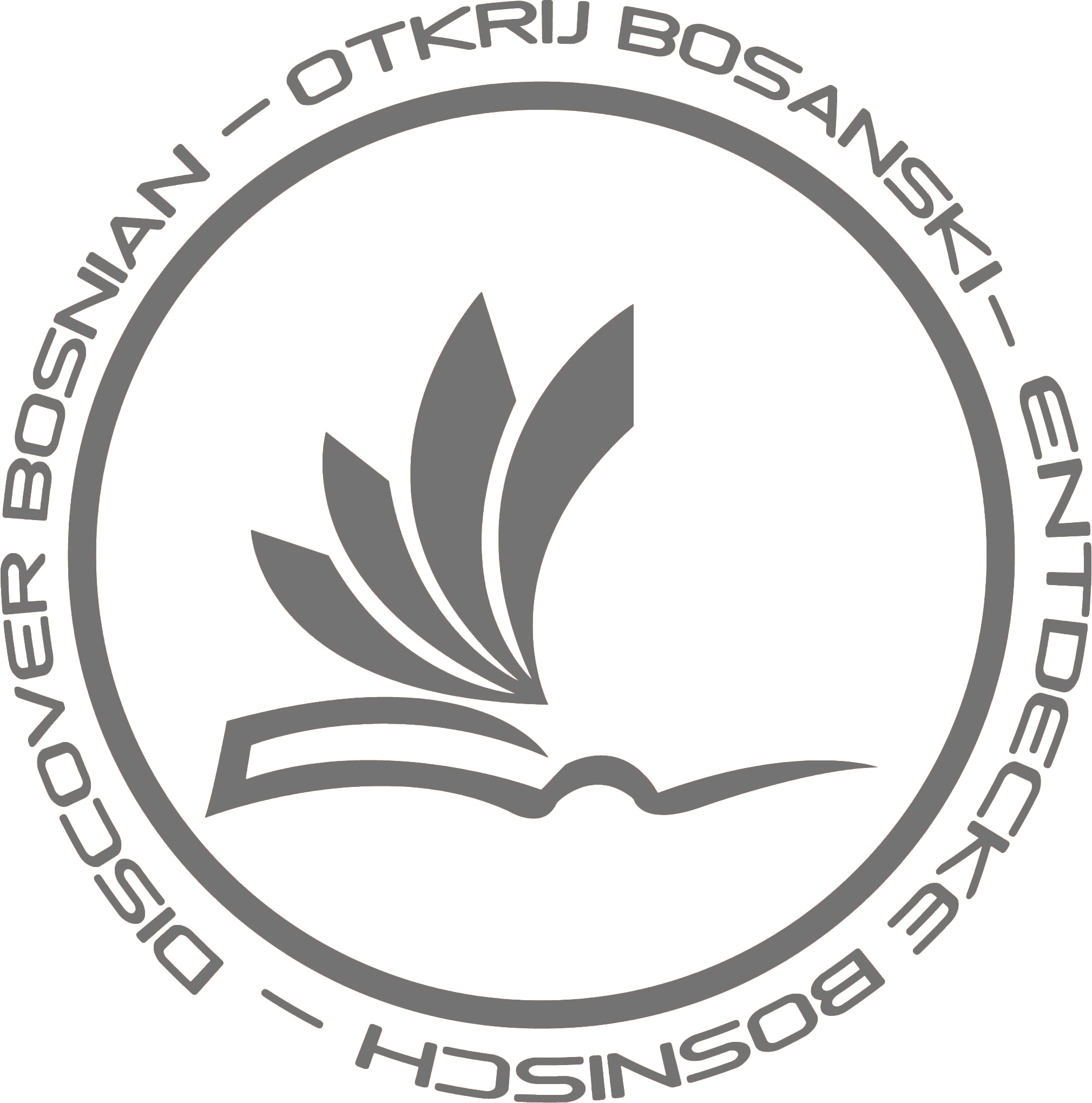 About us
Azra Hodžić- Kadić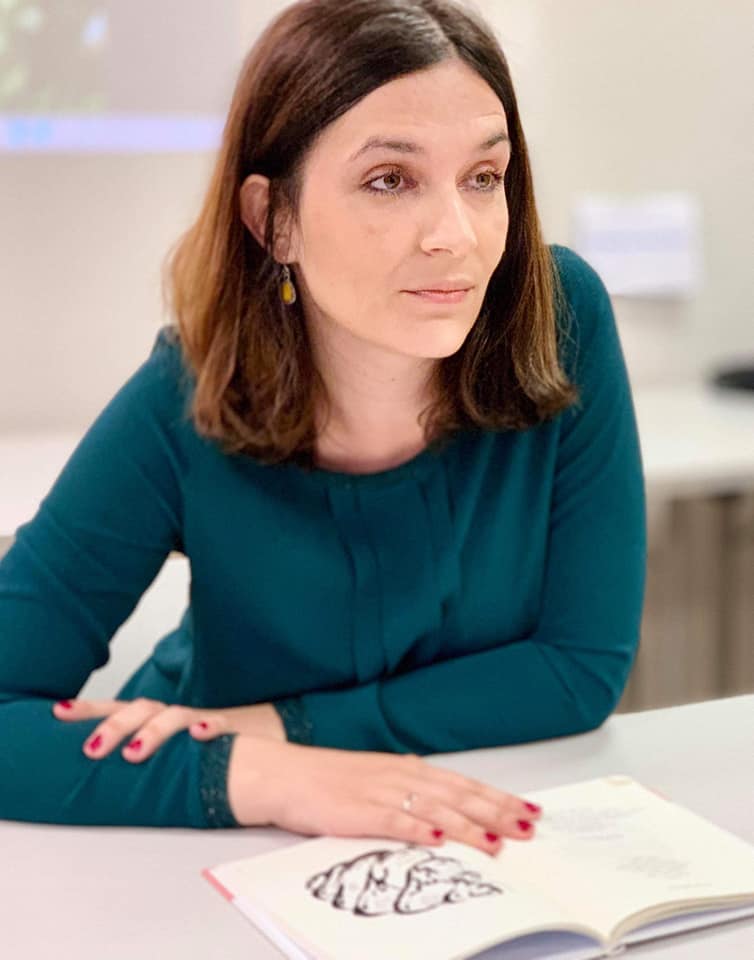 Azra Hodžić-Kadić teaches Bosnian and Croatian at the Language Center of the University of Vienna and is working on a project at the Austrian Academy of Sciences in the field of minority languages. She is also a doctoral candidate at Slavic Studies in Vienna. Her research areas are minority languages, multilingualism, the study of the Bosnian language in a multilingual society and the role of mother tongues in the formation of a polycentric identity. She actively speaks eight languages; she has initiated the project "Otkrij bosanski – Entdecke Bosnisch - Discover Bosnian" and she is chairwoman of the association of the same name in Vienna. This association aims to promote the Bosnian language and multilingualism in the diaspora. Azra Hodžić-Kadić is the author of the first multilingual textbook for Bosnian as a second/foreign language (Otkrij bosanski 1). Another textbook (Otkrij bosanski 2) and a grammar book are in preparation. She is the chairman and founder of the " Multilingualism and Interculturality Initiative", which promotes multilingualism in a broader sense. She has participated in several international scientific conferences and given lectures at several European universities in Finland, Slovenia, Hungary, Denmark, Turkey and Bosnia Herzegovina. Furthermore, she is the author of the book "Dreikopfwelt-Troglavi svijet". She is a member of several Slavic and linguistic associations (Wiener Sprachgesellschaft, Slavic Linguistic Society, EURASLA, KOMBI).
Halid Bulić
Halid Bulić is an associate professor at the Department of Bosnian, Croatian and Serbian Language at the Faculty of Philosophy, University of Sarajevo. He is also the head of the Faculty Center for Bosnian, Croatian and Serbian languages at the Center for Scientific Research and Professional Activities. He received his PhD from the University of Sarajevo in 2013. He has published scientific books Iz morfologije i sintakse savremenog bosanskog jezika (Slavistički komitet, Sarajevo, 2011), Teme iz lingvističke bosnistike (Institut za bosanski jezik i književnost, Tuzla, 2016), Pragmatički aspekti romana Ponornica Skendera Kulenovića (Institut za bosanski jezik i književnost, Tuzla, 2018), Pragmatika (Bookline, Sarajevo, 2019, co-authored with Sabina Bakšić), the book of poetry Televizionar (PrintCom, Tuzla, 2011) as well as over seventy scientific and professional papers. In 2017 he received the Hasan Kaimi Award for the book Teme iz lingvističke bosnistike. The book Pragmatika was awarded the best university textbook at the Sarajevo Book Fair in 2019. He participated in several international scientific conferences and gave lectures at several European universities (Berlin, Poznan, Budapest, Graz). He is the president of the Institute of Bosnian Language and Literature in Tuzla and the editor of the language and literature magazine Lingvazin. Furthermore, he is a member of the international scientific linguistic associations Slavic Linguistic Society and Societas Linguistica Europaea and a corresponding member of the Bosnian-Herzegovinian American Academy of Arts and Sciences (BHAAAS). Since August 2020, he has been editing the Blog Halid Bulić (ISSN 2744-1326) (www.halidbulic.ba).
Nedad Memić
Nedad Memić (1977) studied German and English in a double degree program at the University of Sarajevo from 1996 to 2001. Afterwards he worked there as a university assistant for the history of German language and German grammar. In 2002 he received a doctoral scholarship from the Republic of Austria and completed his doctoral studies at the Institute of German Studies at the University of Vienna in 2005. His dissertation topic dealt with language contact between Austrian German and Bosnian, Croatian and Serbian, using the example of the city vernacular of Sarajevo. After completing his PhD, he worked as a research editor at the University of Vienna and subsequently held several positions in the Austrian media and communications industry. From 2009 to 2015, he held the position of Editor-in-Chief of the largest bilingual magazine in Austria, KOSMO. Since 2017, Memić has been working as a PR and communications consultant in Vienna. His main areas of expertise are: German and Bosnian linguistics, contact linguistics as well as media and communication consulting.
Manfred Luimpöck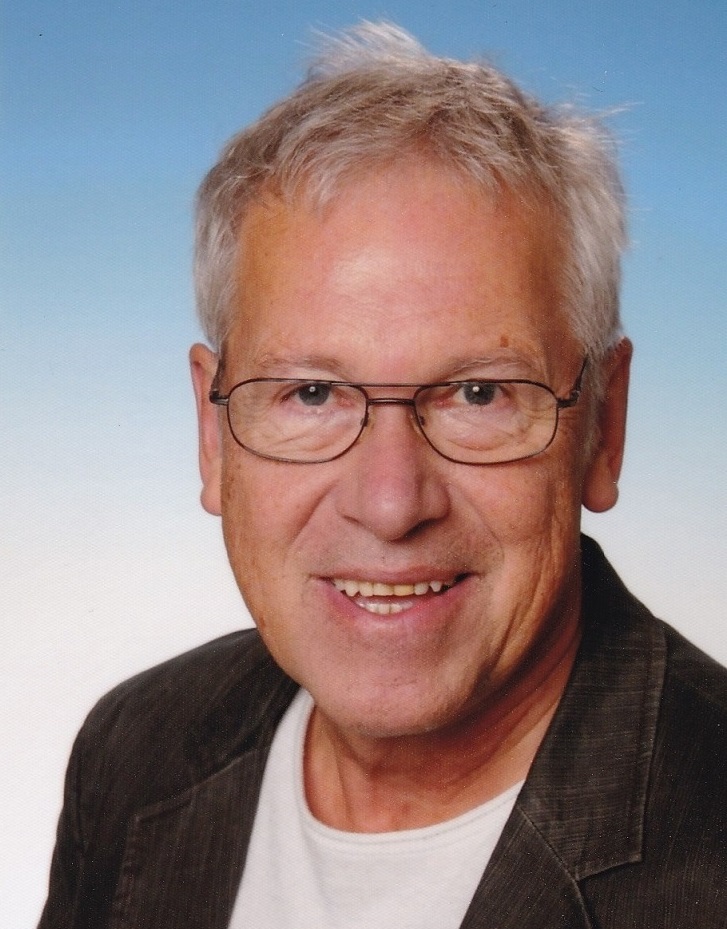 Was born in 1956 in Graz. He studied English and German at the University of Salzburg and at BGSU Bowling Green/Ohio. From 1981 – 2019 he taught business English at BHAK/HTL in Freistadt, Upper Austria, he retired recently.
In 1987/88 he spent 9 months as a lecturer at Liverpool University, German Dept.
1999-2001 he chaired the working group of English Teachers in Upper Austria, organizing seminars and language contests. As an advisor, he assisted a writers´ team creating a Business English coursebook.
In 2009 M.L. wrote a compilation of satirical short stories entitled "Verkehrt ist richtig" (ed. Geschichte der Heimat).
Manfred Luimpöck lives in Freistadt with his wife Eva and has three grown-up children.
Laura Elisa Maylein
Laura Elisa Maylein has been living in Vienna for nine years, where she moved to study Slavic studies. She originally hail from beautiful Freiburg im Breisgau, where she completed her Bachelor's degree in Philosophy and Southern Slavic Studies. She is currently writing her dissertation on Ardelio Della Bella's Dizionario latino-italiano-illirico (1728), but she is interested in all linguistic and cultural debates from the southern Slavic region.
Emina Haye
Emina Haye was born in 1978 in northern Bosnia. In 1993 she came to Berlin with her family as a war refugee, where she still lives and works today. She studied German Literature, Philosophy and History and received her Master's degree in Slavic Languages from the Humboldt University in Berlin. Her master's thesis dealt with ethnic, religious and national identity ascriptions in Bosnia-Herzegovina in the 20th and 21st centuries. Emina worked for many years as an interpreter and translator for various Berlin institutions, associations and psychologists. She is the editor and author of the book project Bosnia in Berlin (www.bosnieninberlin.de) which will be published as an anthology next year. Emina's areas of interest include multilingualism, bilingualism, translation, interculturality, identity, integration and migration. She currently works as a lecturer in Bosnian/Croatian/Montenegrin/Serbian (BKMS) language at the Department of South Slavic Studies at Humboldt University in Berlin.
Esma Diman-Murselović
Esma Diman-Murselović was born in Austria and has studied Transcultural Communication and Translation at the University of Vienna. She speaks and in her work actively uses German, Bosnian/Croatian/Serbian, English and French. In her master's thesis, she wrote about the translation of the Constitution of Bosnia and Hercegovina. Her work is about to be published.

Esma has worked as a culture mediator, translator and language trainer for children. She is currently working in the field of executive search/headhunting.

For some years now, she actively contributes to the socio-political endeavours of the bosnian-hercegovinian community in Austria and holds the position of secretary of the umbrella organization Consilium Bosniacum.